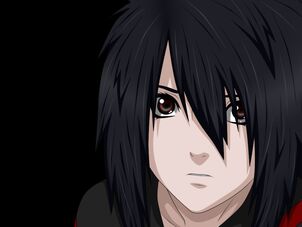 Synopsis
Misaki is a kunoichi originally from Konohagakure. She is an orphan, whose parents Rin and Hideo Kobayashi were murdered when she was only two years old. After their deaths, she was taken in aid by a jonin named Ayako Kuritshugi. Ayako trained Misaki to become her student, and almost like a child. She died years later from a disease. Shortly after her sensei's death, she joined Akatsuki.
Misaki is currently sixteen years old, a chunin, and wielder of the Hira Zukuri. She was bitten by a mysterious vampire bat named Chu and is now a vampire with supernatural strength, speed and regenerating abilities. Her eyes are dealier then they seem. If you look into them deeply you will be sucked into a living nightmare.

Favorite Food: Ramen, Dango and Pizza
Least Favorite Food: Boiled vegetables, celery and garlic
Ad blocker interference detected!
Wikia is a free-to-use site that makes money from advertising. We have a modified experience for viewers using ad blockers

Wikia is not accessible if you've made further modifications. Remove the custom ad blocker rule(s) and the page will load as expected.